2 Ways SMS messaging uses keywords and short codes to deliver text messages to mobile users. You can use 2 Ways SMS for voting, donation, lucky draw, report the studies results, register for various benefits etc.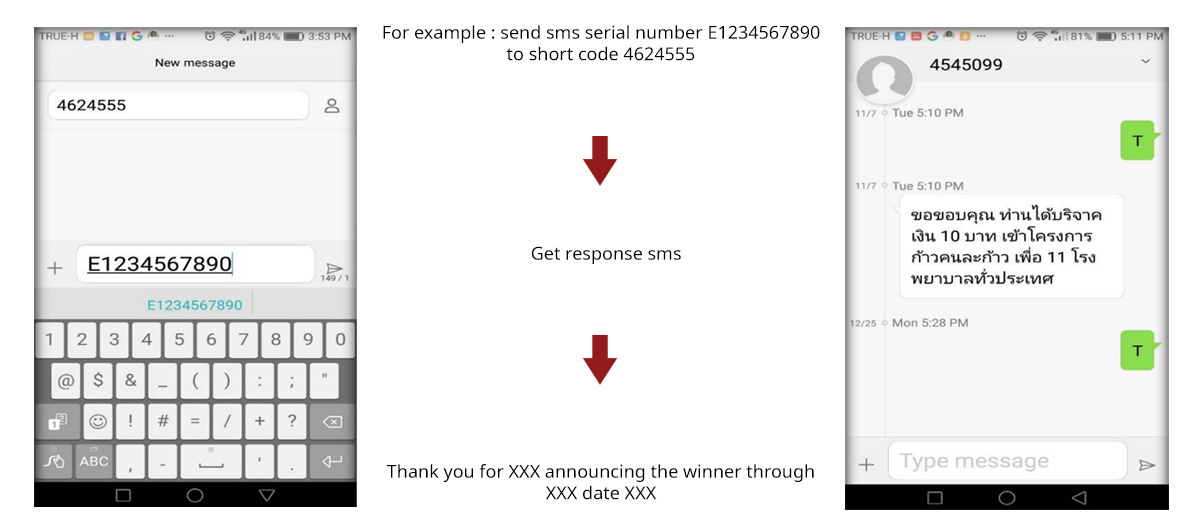 2-Way-SMS-Features
Supports multiple messages at the same time.
Support both Thai and English.
Support all mobile networks in Thailand.
Real-time reports for both sending and receiving messages.
Campaign can be scheduled in advance by setting start and end dates.
Make a keyword as you want.
You can create conditions and award recipients.
Determine the number of your target audience in response to the event.
Report and collect mobile numbers.
Keeping Database Information Secrets.
Service Fee
Setup fee 29,000 Thai Baht /Campaign. Campaign ends in 6 Months.